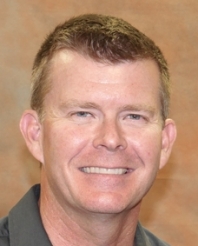 Corey Ash, Minister of Worship
Corey Ash, has served FBC Bangs as minister of worship since 2006. He also serves as Director of Bands, Director of Instrumental Activities, and Associate Professor of Music at Howard Payne University in Brownwood, Texas. He and his wife of more than twenty years, Cathy, have 4 amazing children: Christy, Katie, Ryan, and Sarah.
Corey has been actively involved in music ministry in churches for the past 23 years, previously serving at Southside Baptist Church in Brownwood and First Baptist Church of Mason, Texas. He has also served as an EMT-Paramedic for 18 years, a hobby that is quite unique to the musical world.
"The gift of music is one that God has uniquely given to us in order to bring praise and glory to Him. It is the language of the soul and can touch people like nothing else can. It is my prayer that we always use this amazing gift for His glory and for His glory alone."