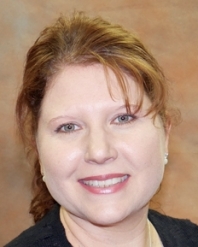 Joy Mitchell, Children's Director
I am honored to be your Children's Director. I love to teach, equip and encourage children, families, and children's leaders to love the Lord with all their heart and to love others. God has given me a passion for the children in our community and I believe He has called me to serve Him in our Children's Ministry and in our local school district.
My husband and I are Bangs High School graduates. I graduated from HPU in 1999 with a BS in Elementary Education and an Early Childhood Endorsement. I am also a Certified Academic Language Therapist for students with Dyslexia. I have taught at J. B. Stephens Elementary since 1999.
God has blessed me with a wonderful family. Kenny and I have three boys, Kenneth, Kyler and Kwade. Kenny works as a regional Equipment Technician for What-a-Burger, and our boys are 4th generation students of Bangs ISD. Bangs FBC has been our church family since 1996.
I enjoy watching my kids sporting events (GO DRAGONS), and spending time with my family fishing or enjoying water sports at the lake.