Click on links below to download forms:
"Passport Weekend" Saturday, August 18th: Orientation for new 7th Graders
We will start in the Youth Room at 9am with a 7th-grade parent meeting then all youth will go to PrimeTime in Abilene. Parents are welcome! RSVP by Aug. 15th.
Email seth@fbcbangs.com or text Seth at 325-998-3659.
Cost: Free for 7th-graders, everyone else $20 each
Sunday, August 26th at 7:15 pm at all Bangs ISD Campuses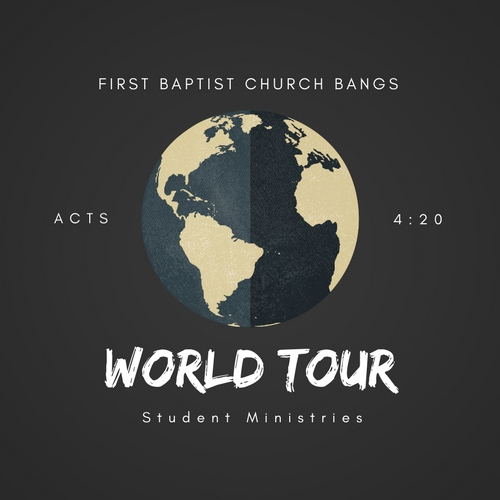 Join us as we explore the Bible and make lasting friendships!
Sunday School at 9:30 am in the Youth Room
Youth Life Group, Sunday nights at 6:00 pm in the Youth Room
Youth Bible Study, Wednesday nights at 6:15 pm in the Youth Room
Seth Pitman, Associate Pastor/Youth Minister
Email: seth@fbcbangs.com
Phone: 325-998-3659
Click on the link below and see our Student Ministry T Shirt design. Taking orders now, $20/ea, profits go to fund camp and other youth activities. Thank you for your support!