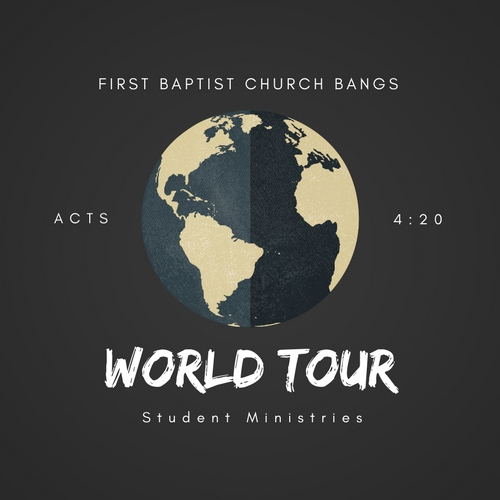 Join us as we explore the Bible and make lasting friendships!
Sunday School at 9:30 am in the Youth Room
Youth Life Group, Sunday nights at 6:00 pm in the Youth Room
Youth Bible Study, Wednesday nights at 6:15 pm in the Youth Room
Seth Pitman, Associate Pastor/Youth Minister
Email: seth@fbcbangs.com
Phone: 325-998-3659

FBC Bangs Folks: Who's up for a Tim Hawkins Concert? Looking at getting group together. Friday, July 13th @ 7PM. PaulAnn Baptist Church, San Angelo, TX
COST: $25/ea (If we have 10+ $23/ea) $30 at the door
Contact Seth Pitman at seth@fbcbangs.com or call/text him at 325-998-3659 if you are interested in going.
Tim Hawkins is a Christian Comedian/Singer. Puts on a clean show. Jokes are geared toward youth age to adults. pre-teens would be ok. Elementary–jokes may be over their head. Look him up on Youtube
Click on the link below and see our Student Ministry T Shirt design. Taking orders now, $20/ea, profits go to fund camp and other youth activities. Thank you for your support!