Click on links below to download forms:

Youth Camp
June 14th-18th
HPU Youth Super Summer
June 24th-28th
Youth Passport Weekend
Seventh Grade Orientation
August 17th
See You at the Pole at 7:15am
Saw You at the Pole at 6:30pm
Sept. 25th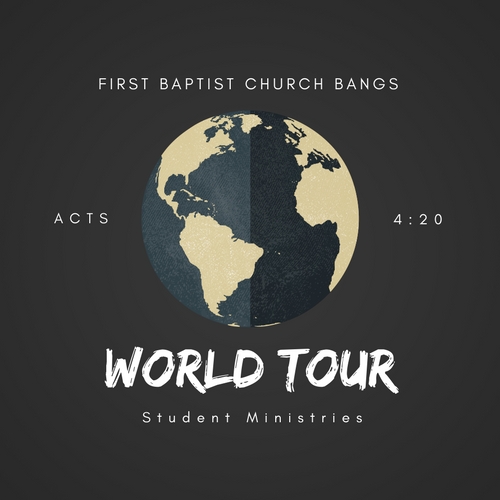 Join us as we explore the Bible and make lasting friendships!
Sunday School at 9:30 am in the Youth Room
Youth Life Group, Sunday nights at 6:00 pm in the Youth Room
Youth Bible Study, Wednesday nights at 6:15-7:15 pm in the Youth Room, 6:00-6:15 pm will be Hang Out Time and Dance-Offs
Seth Pitman, Associate Pastor/Youth Minister
Email: seth@fbcbangs.com
Phone: 325-998-3659
Click on the link below and see our Student Ministry T Shirt design. Taking orders now, $20/ea, profits go to fund camp and other youth activities. Thank you for your support!